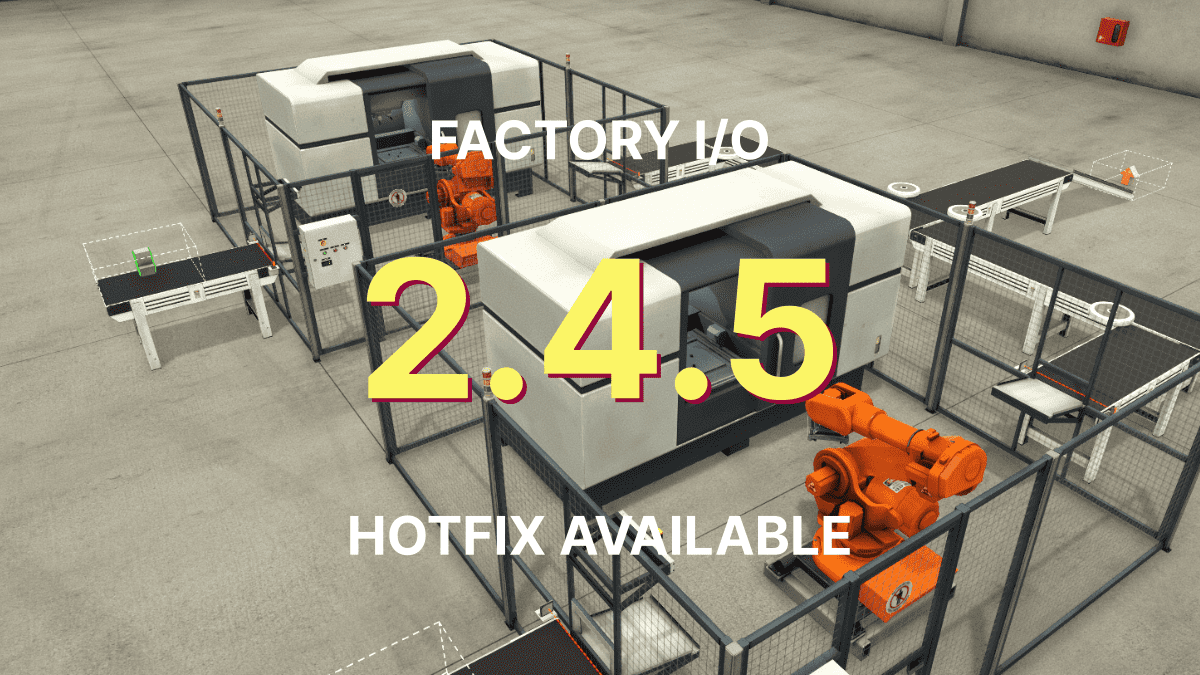 The new release of Factory I/O 2.4.5 is now available for download. This release includes a bug fix for the machine center part (introduced in version 2.4.4) and several improvements for the Siemens driver.
Parts
Fixed Machining Center robot base not rotating.
Drivers
Fixed Siemens tag export function for numeric tags with the WORD data type.
Fixed S7-PLCSIM Advanced Offset and Count ranges.